2016: A Year in Photos
In the midst of political surprises, unexpected deaths, and world crisis, 2016 can be seen with a grey cloud hovering above it. Especially on social media, it seems like 2016 is being torn apart and shamed. Life can be showcased in these terrible highlights, and we can let this dominate us and take over.
However, I choose to live in the present, reflect on the past, and let the future lead on. Rather that see things in a pessimistic way, I choose to see the happiness and the hope. How was my 2016? It was a year I seized control of my life, rather than letting others determine it. Listening to omens, I followed where the journey led (I've just finished The Alchemist, great read). It was sometimes frustrating. Sometimes, I felt angry. Many moments, however, left me feeling alive and grateful.
So, let's break it down, month by month. Here is 2016, in review:
January
January was reminiscent. My January began in a Singapore nightclub, with bright lights flashing and confetti flying. We are the Champions was blasting. A reminisce of my teenage years in high school, my time back home in Singapore is both great joy and nostalgia. Joy being home with my family and eating all the delicious street food, but nostalgia with the same repetition of the same places and same people. It's like taking a step back into a time machine, following a routine that I once had years ago. When I left Singapore to head back to Texas, I left for a year, only to return for a tropical holiday season.
Home never truly leaves you. You take the best parts and carry those with you for the rest of your life. This includes people. This includes teachers. This includes you, Clemens. Taking a visit to Tarpley, Texas, I would have never guessed my well-travelled journalist teacher from Singapore would end up here. Population: 40.
Despite being in the middle of nowhere, the conversations with Clemens, Anbita, and I had were special and kept going for hours at a time. I am so thankful and grateful for the teachers in my life and remain there, years later.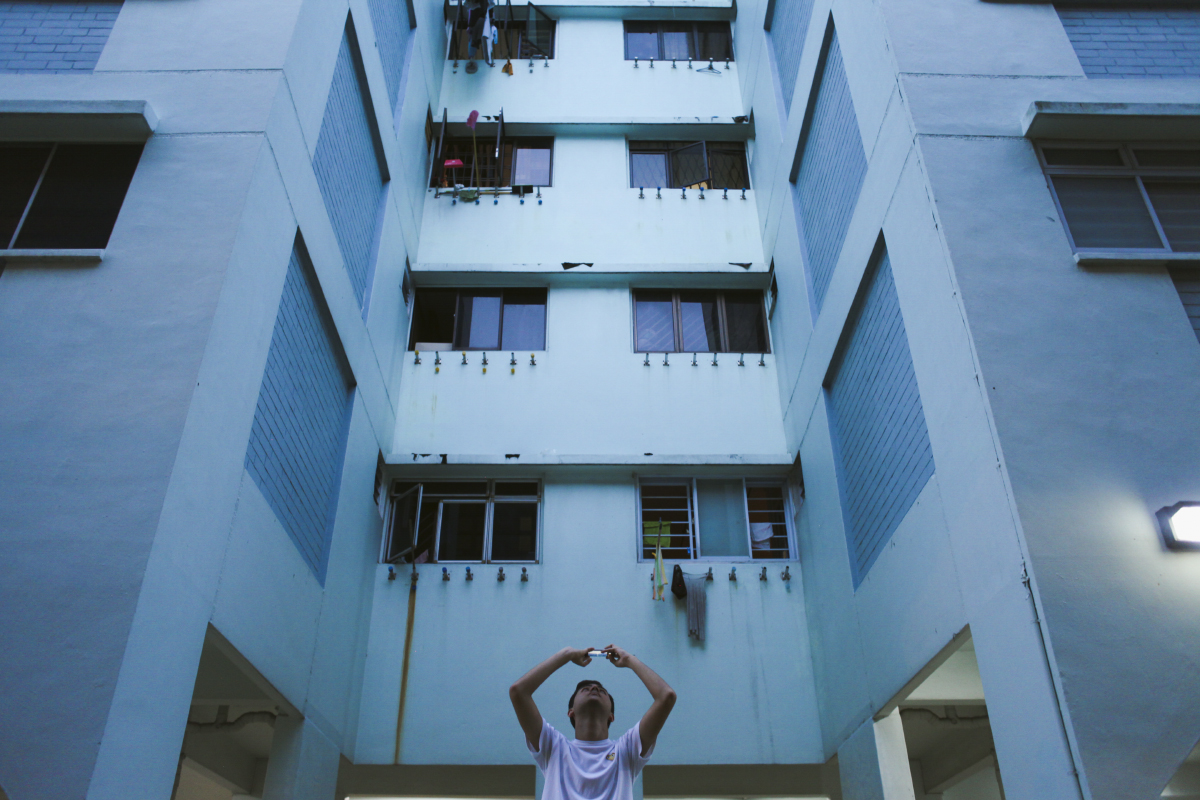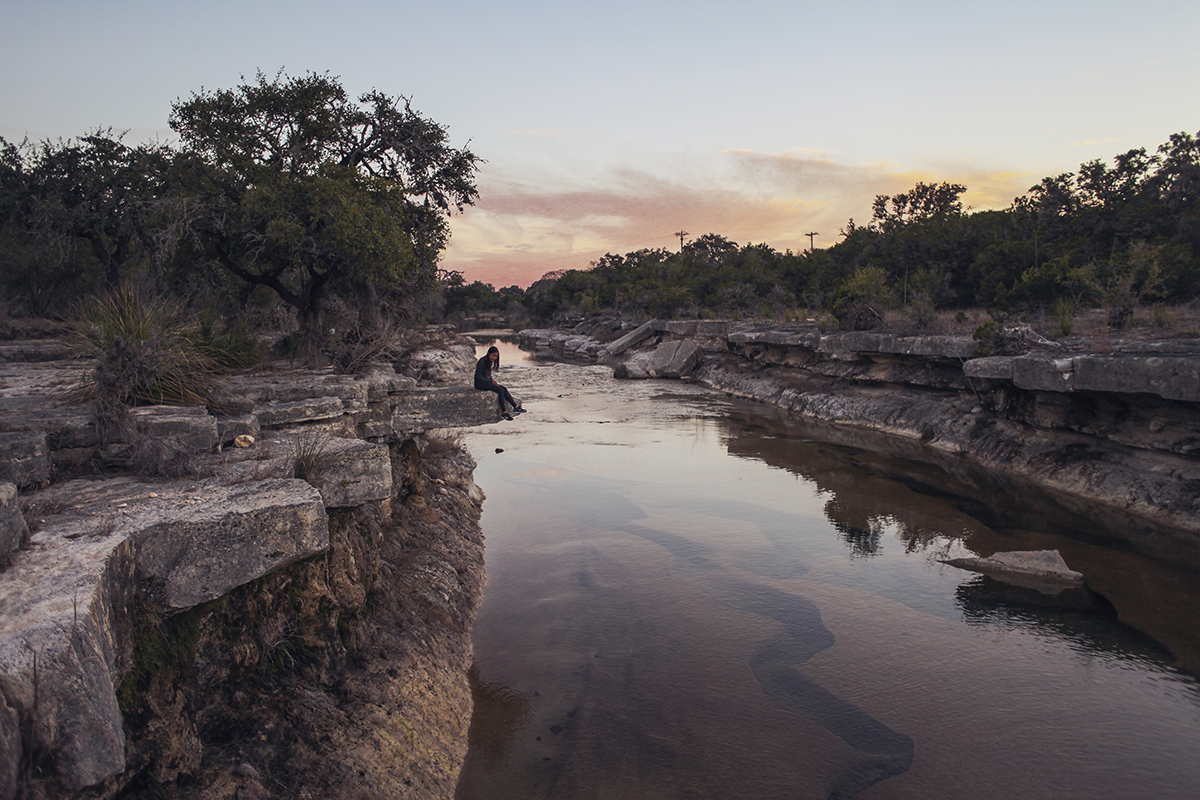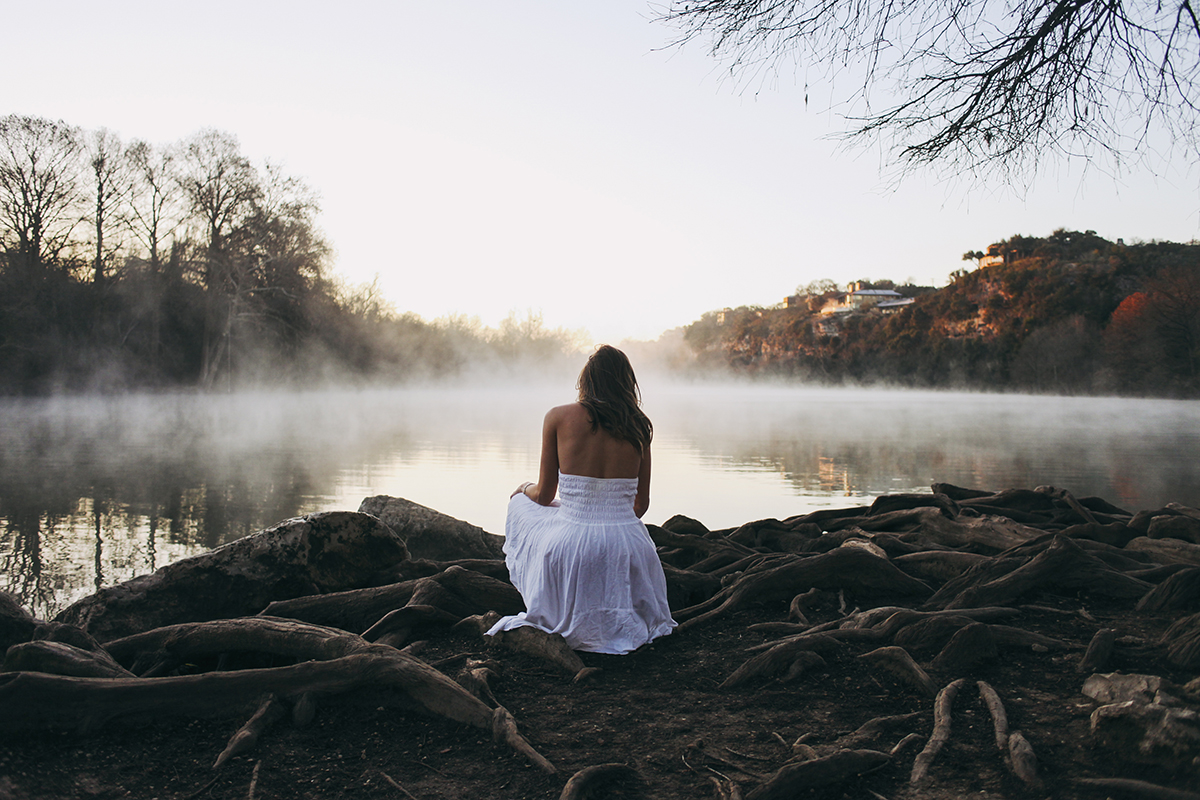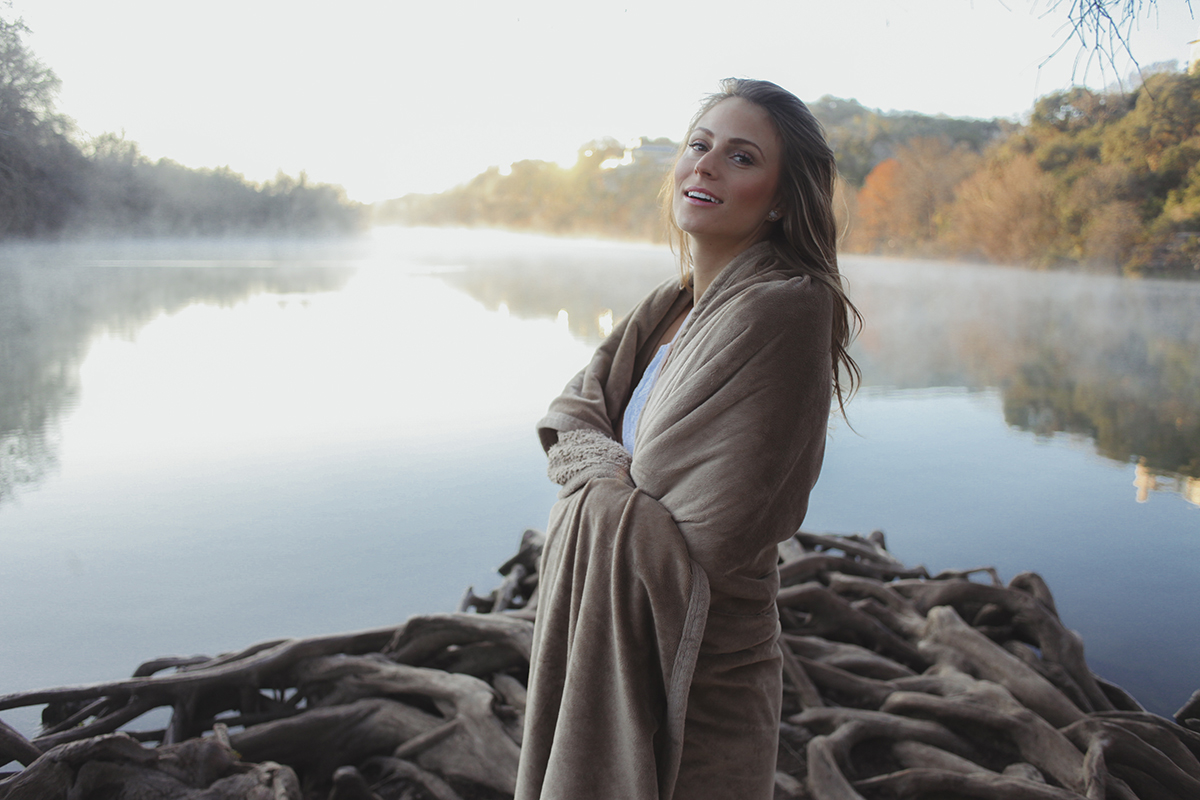 February
February came, and so did the hustle. No longer was the ease of winter break present: it was back to work. And that meant it was time to shut up and run.
Up until the summer of 2015, I hated running. It sucked. Why would someone choose to do it, when you can't breathe and you feel like your legs are being dragged along without choice? Nothing changes your mindset like a good challenge.
So, I signed up for the half marathon.
For almost 9 months, I worked up the distance and the frequency. Some days sucked, like expected. However, some days I felt like I was flying and my legs were running on auto pilot and I was just going along for the ride. Running also got me listening to audiobooks, and I have become more knowledgeable because of it. When I finished those 13.1 miles, with Harry Potter and the Goblet of Fire in my ears, everything hurt but it was something I will never forget for the rest of my life: pure bliss.
March
March brought love and gratitude. I was asked two weeks prior to shoot a wedding, despite never having done one before. It was the perfect opportunity and chance to learn, and I am so glad Kelsey took a chance on me.
It was a beautiful reception just outside of Austin; mason jars filled the tables, and there were rainbows in the sky from the humid air. I was consumed by the love and event that I even forgot to eat or use the bathroom for 8 hours! It was a beautiful ceremony, and the first of many more weddings to come.
The love continued on the following week (once I got through some SXSW craziness!), but in the form of friendship. Crammed into a Volvo SUV together, we made our way to San Jose, to Tahoe, to Carmel, to San Francisco, and back. Vulnerability was shown, and I have never been so grateful for the love that my 5 friends have given me. We are all so different, with different goals and dreams, but every person's heart is true. I doubted my decision with St. Edward's initially, but with these girls, I know it has been worth it.
April
April gave me space me to breathe. As someone who is always on the go, Easter break the definition of "crash and burn". I slept, a lot. I took time to breathe, even just for a few days, before heading back to the grind and finishing up the semester. I got back into photography again with graduation photographs. It makes me so happy to know that there are people who trust me with this special moment.
April is a blur, but it was a breath of air after being submerged in a sea of work.
May
May was the month I flew. Finishing the semester, I took a few days rest before jumping on a plane for a three-week adventure. First stop: Boston. I met up with my high school friend, Fiona, who showed me Newbury Street and other Boston favorites. The next day I went to Cambridge and met up with one of my best friend's boyfriend's at Harvard, who showed me around the Art Museum and campus. That evening, I was on a plane to Iceland.
Iceland deserves its own essay (and it has its own self-portrait blog, you should go look at that once you're done reading this). If you know me well, you know it was everything and more. So many times during the trip, I had to pause and soak everything in, because nature is amazing, and the Earth has so much power. Man can create great machines, but nothing like what I saw in Iceland. My photography bettered, my consumption of lentils and beans increased, and my love for being surrounded by fellow creative enhanced.
June
June brought change, both in the weather (from hot to extremely hot in Austin) and my daily routine. I started a summer internship with Cratejoy as a marketing intern. Cratejoy was (and is) unlike any company I have worked at yet. People are so innovative, willing to push the boundaries. The second week I was there, I was already in a marketing blitz, jumpstarting an influencer program and helping increase revenue. I genuinely wanted to head to work everyday, because I was excited to see what I could bring to the table.
With only a small number of friends in Austin, I cultivated the friendships that were still there. I tried new things: bouldering, cycling, 108 continuous sun salutations, yoga at the Capitol, and more. Summer in Austin is good; life in Austin is good.
July
July showed me the importance of balance. I turned 22 with my friends dancing around me, delicious plant-based food to eat, and fireworks exploding in the sky. It was a simple birthday, for a simple age to turn (not 18 or 21!).
Four days later, I was on a plane to Cancun to shoot a wedding of my best friend's cousin. The reception made my jaw drop; the dance floor made me pop, lock, and drop. I was on a job, but also on vacation. Balance was needed to make sure both were fulfilled. Watching the final sunset in Mexico, I smiled and felt blessed that this was my life. People pay me to do this stuff, and I get to do something I love in exchange.
Two days later, my family came to Austin, after seven months apart. With everything that had happened thus far this year, I can't believe it had been that long since I had seen them. Life happens so quickly, and it was important to document. Work-life became a balancing act: make breakfast for the family, go to work, go home and spend time with the family, repeat. Options for things to do were limited in the 45 degree (115+ degree F*) heat. But, relationships hold strong, and I tried to show my family My Austin, the city that gives me as much love as I give it.
August
August was, well, fun. I could be really deep about self-reflection, but honestly… August was just filled with a lot of singing and dancing. With one final plane ride for the summer, I took it up to Montreal to spend it with two of my closest friends from high school. While we were busy biking around the city, my favorite moments of the trip were when Jacqui and I were laying in bed or in her tiny kitchen watching YouTube videos of Lin-Manuel Miranda's work. We sang, we laughed, we danced to 90's music, we cycled in the rain. Montreal was beautiful, and I know I will be back (but not in the winter).
Senior year began, and with my friends around me again, I had too many mimosas to count. It was a start of a good school year.
September
I wish September had more highlights… but it was just a blur. I can't remember it. Life had its routines and it swept by me without a blink.
Because of that, I always have to remember to continuously document. Document the good days and the bad. I went cliff jumping, I know. I saw In the Heights in Houston, I know. These moments are saved on my phone, but I can't remember how I felt, or the little things I did that made September great. It just flew on by.
October
October let me have a voice. In Austin, ACL happens in October, and all of these singers with AMAZING voices and beats come here. But, it wasn't like that. I voted for the first time in the US election.
Like half the population, I've been swept up by the phenomenon that is Hamilton. It is perfect and great running music -- don't even ask me to rap it, because I will do it. But there is this quote in the show that goes something like: "We hold these truths to be self-evident, that all men are created equal. And when I meet Thomas Jefferson, Imma compel him to put women in the sequel (work)". The ability to actually vote was a privilege, knowing there were people before me who died for that very right. I already had a voice, the law just finally permitted it.
November
November gave me hope. November was weird, especially November 8th. I remember staying up the whole night, drinking wine and watching CNBS live broadcast the results of the election. Once it was over, I took a shower, a 20-minute nap, and got an Uber to the airport to Detroit.
Detroit is a nice reminder of a home that wasn't mine, but plays the same role. My father's hometown, I have family there who care for me. The city is constantly evolving, and is full of good people. Though a weird time to go, with the election results causing big waves over the country, I enjoyed being out in what is truly autumn. Running outside, I sought out red, crunchy leaves for the sake of the satisfying crunch. Though I skipped a day of class to go, the quick trip was an escape, and its people gave me hope for what is to come. And with my third and final wedding of the year, hope was evident that love doesn't die.
December
December brought me back home. This year has been wild and hectic, but nothing is better than the feeling of coming back home after it all. After 27-hours in the sky, the carpets of Changi Airport only bring joy. I've been reading book after book, walking my 13-year old dog, and eating all the rice and street food.
Within four days of getting home, I jumped on one final plane for the year to Taipei, Taiwan. This country took my breath away. It is innovative, alive, and absolutely stunning. The cherry on top of my year happened here, climbing up a mountain. 213 flights of stairs later, I was on top of the world. It was a perfect way to end the year.
2016, cheers. Thank you for the memories. Life is bliss, and I can't wait to see what 2017 brings. Graduation ahead, the world waits.